ManufacturingNEXT Affinity Group (virtual)
09/21/2021 08:00 AM - 09:00 AM ET
Category
Affinity Group
Admission
Location
Video conf link will be sent 24 hr before
[No City], MI
United States of America

Description
Affinity Group Name – ManufacturingNEXT Affinity Group
Event Title – Safety in Manufacturing
Date – September 21, 2021
Start Time/End Time – 8 – 9am EST
Please join us Tuesday, September 21st, 8-9am EST for our ManufacturingNEXT's affinity group event:
Please join us as we continue the conversation on manufacturing safety. Our speaker this month will be Sherry Scott from MIOSHA. We will be discussing current concerns in manufacturing and will be taking your questions during this session.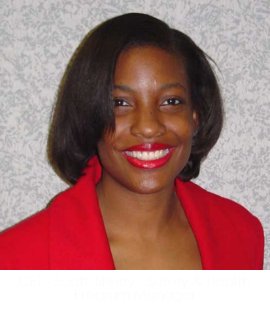 Sherry Scott
Safety & Health Program Manager
MIOSHA
Sherry Scott has been with the Michigan Occupational Safety and Health Administration (MIOSHA) thirty-two years and currently serves as the Safety & Health Program Manager in the Consultation Education and Training Division.
Sherry's responsibilities include oversight of the two programs dedicated to the prevention of occupational injury and disease and improving work environments through education and training, and through the promotion of cooperative programs, all to achieve voluntary compliance with occupational safety and health regulations in both general industry and construction operations.
Sherry also serves as the Michigan Voluntary Protection Program (MVPP) Manager with oversight and policy development responsibilities.
Sherry holds a degree in Industrial and Environmental Health Management from Ferris State University, certifications in Instruction and Instructional Design from Macomb Community College, and certification in first aid and CPR through the National Safety Council.
Group Description
An extension of the ManufacturingNEXT industry group, this group will discuss industry matters, leadership development, technical subjects pertinent to manufacturing, along with building strategic industry relationships and offering manufacturing facility tours (COVID permitting). Join us to grow your manufacturing professional network and enhance your industry knowledge.
ManufacturingNEXT Affinity Group
Group Leadership
Stacey Henkel
Heather Snider
Stacey Clark
Inforum combines strategic connections, proven professional development programs, a respected forum for new ideas, and original research to accelerate careers for women and boost talent initiatives for companies.
Privacy Policy
|
Bylaws
Southeast Michigan
400 Renaissance Center, Suite 2155
Detroit, Michigan 48243
Phone 313.567.0232
Thank you to General Motors Co. for the generous gift of office space.
West Michigan
940 Monroe Ave. NW, Suite G-158
Grand Rapids, Michigan 49503
Phone 616.588.9400