TechnologyNEXT (virtual)
10/19/2021 04:00 PM - 05:30 PM ET
Category
Industry Group
Admission
Location
Video conf link will be sent 24 hr before
United States of America

Description
Meet Shohreh Abedi
Join Inforum's TechnologyNEXT group virtually to network within the rapidly changing industry of technology and learn from AAA's Executive Vice President, Chief Operations & Technology Officer, Shohreh Abedi and her path to success.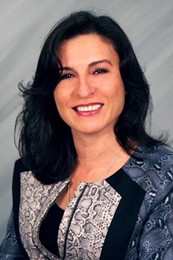 Shohreh Abedi, Executive Vice President, Chief Operations & Technology Officer (COTO), The Auto Club Group USA
Shohreh Abedi leads the Member Experience, Technology and Operations organization for The Auto Club Group (ACG) and is responsible and accountable for all member, customer, call center and field support functions. These include membership, direct sales operations, automotive services, customer satisfaction, marketing/brand, information technology, cybersecurity, research and analytics, and travel product and services. With more than 25 years of experience, Shohreh has been privileged to work for and with companies across the financial services, healthcare, retail, defense, technology, and management consulting industries. She has worked through complex matrix global organizations, bridged corporate and regional priorities, built efficiencies, and optimized delivery of transformational initiatives—all in support of business vision and strategy.
Shohreh's passion is to execute on the corporate vision through transformational and innovative strategies targeting profitable growth and operational effectiveness, as well as building and developing the talent that delivers results. She serves as, Chair of the Technology and Digital Strategy Committee for the AAA Federation, Director of the Midwest Auto Clubs Board and Director for AAA Foundation for Traffic Safety Board of Trustees. In addition, over the span of her career, she has been published and recognized across multiple industries as one of the top women leaders in operational effectiveness and technology transformations, with awards from such organizations as Celent, Women in Insurance, and NASSCOM.
Moderator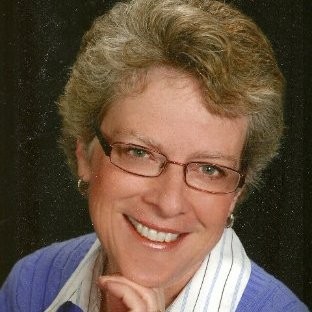 Kerry Davis
Vice President, Enterprise Applications Herman Miller, Information Technology, Herman Miller, Inc.

Kerry's team supports enterprise applications including finance, human resources, the order to cash process, and customer care, as well as manufacturing. Kerry is actively involved in helping women grow as leaders, as well as encouraging girls and women to enter the technology field. Kerry has 40 years of experience in the technology sector. Kerry graduated college with a computer science degree from Marycrest College in Davenport, Iowa and received her master's degree in Organizational Leadership from Gonzaga University in Spokane.
EVENT DETAILS
Date: Tuesday, October 19
Time: 4 - 5:30 p.m.
Place: Virtual platform. Link will be sent to those who register.
Cost: $15 members, $25 nonmembers
Thank you to our sponsors!
Premier Sponsor:
Presenting Sponsor:
Innovation Sponsor:
Leadership Sponsor:
Promotional Sponsor:
Interested in sponsorship? Contact Becky Puckett-Wood at bpuckett-wood@inforummichigan.org
TechnologyNEXT brings together Inforum members who are working in technology to expand their professional knowledge and foster intentional connections.
Whether you own a technology-related business; work in technology development, sales or marketing; or are a self-described techie - this group is for you!
Inforum combines strategic connections, proven professional development programs, a respected forum for new ideas, and original research to accelerate careers for women and boost talent initiatives for companies.
Privacy Policy
|
Bylaws
Southeast Michigan
400 Renaissance Center, Suite 2155
Detroit, Michigan 48243
Phone 313.567.0232
Thank you to General Motors Co. for the generous gift of office space.
West Michigan
940 Monroe Ave. NW, Suite G-158
Grand Rapids, Michigan 49503
Phone 616.588.9400