Webinar: Are You Ready for the C-Suite?
09/29/2021 12:00 PM - 01:00 PM ET
Category
Virtual Lab
Admission
Location
Zoom - link to be shared via email prior to the event
United States of America

Description
Are you ready for the C-Suite? Take the quiz!
Join us for this free webinar and discover if you are ready for the C-Suite, while getting a sneak peak of what is to come in Ascending to the C-Suite, Inforum and Michigan Ross School of Business' unique and experiential program for women executives.
This free, interactive webinar will discuss:
- Skills gaps needed to achieve C-Suite positions

- The value of storytelling in leading and motivating teams

- Designing your own future

- Leveraging your networks

- Emotional Intelligence in leadership

- Art of negotiating



Meet the instructors: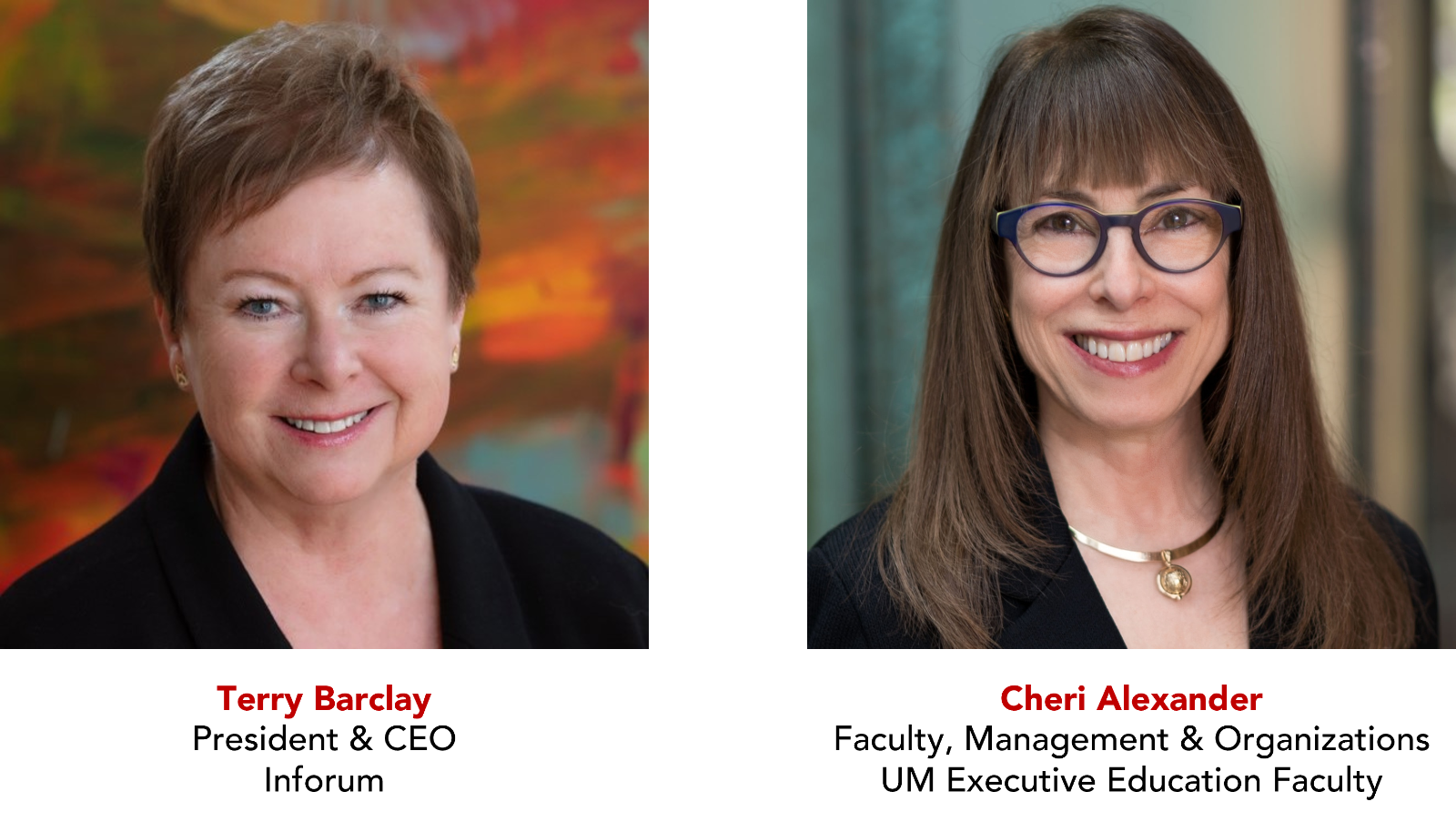 About Inforum Leadership Programs
Inforum has a deep portfolio of retail and custom leadership programs that serve a broad range of women (and sometimes men) in different stages and types of careers – from nonprofit professionals, to emerging and rising corporate leaders, tech entrepreneurs, veterans and corporate board leaders. Inforum also conducts and publishes original research on women's leadership influence.

Questions?
Lorrena Black, Vice President, Leadership Development
lblack@inforummichigan.org
915.269.2168
Inforum combines strategic connections, proven professional development programs, a respected forum for new ideas, and original research to accelerate careers for women and boost talent initiatives for companies.
Privacy Policy
|
Bylaws
Southeast Michigan
400 Renaissance Center, Suite 2155
Detroit, Michigan 48243
Phone 313.567.0232
Thank you to General Motors Co. for the generous gift of office space.
West Michigan
940 Monroe Ave. NW, Suite G-158
Grand Rapids, Michigan 49503
Phone 616.588.9400