Sustainable Business Network of Detroit Event (virtual)
12/14/2021 03:00 PM - 04:00 PM ET
Category
Inforum Event
Admission
Location
Zoom (link provided 24 hours before meeting)
United States of America

Description
Sustainable Business Network of Detroit Event
Business Performance Beyond Profitability
In this rapidly changing world, business performance is no longer simply a matter of net income. Increasingly, the market is demanding businesses be able to demonstrate commitment to sustainability. But how is this done, and how can consumers, investors and other stakeholders be assured businesses are meeting the requirements?
Join SBN Detroit on December 14 from 3:00-4:00 pm for another installment of the Sustainable Business Network of Detroit's Sustainability Imperative series, as we explore Business Performance Beyond Profitability.
In this program, we examine the ways organizations of all sizes are using standards and data to demonstrate the value of their sustainable business operations. Guests include Hanna Schulze, of Good for Michigan and Mike Kennedy, Manager Sustainability and ESG services with Deloitte. Hanna will discuss Good for Michigan's work to "on-ramp" Michigan's businesses to B-Corps certification. And Mike will discuss his work with Deloitte leading sustainability assurance engagements using standards such as GRI, SASB and the GHG protocol.
We'll examine the ways organizations of all sizes are using standards and data to demonstrate the value of their sustainable business operations.
Speakers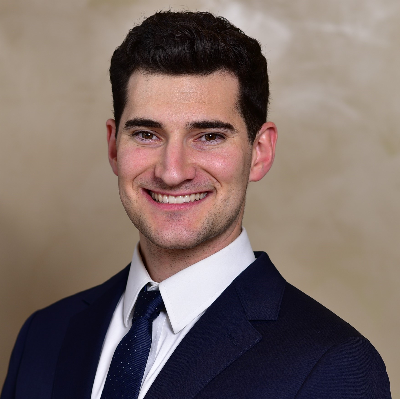 Michael Kennedy, manager, sustainability and ESG, Deloitte
In his seven-plus years with Deloitte, Mike has served a variety of clients, ranging from nonprofit organizations and private middle-market companies to large multinational publicly held entities. Mike's current areas of focus include ESG disclosure strategy, materiality assessments, data processes and controls advisory, and assurance readiness services. Mike also has experience leading sustainability assurance engagements for attest-clients reporting in accordance with leading sustainability standards including GRI, SASB, and the GHG Protocol.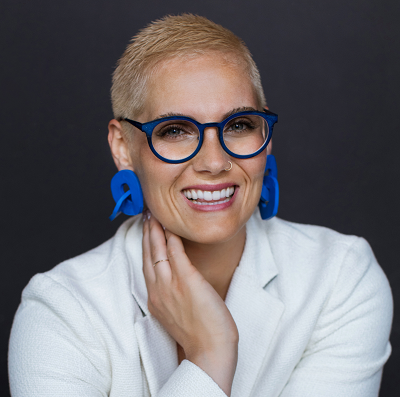 Hanna Schulze, president, Local First of West Michigan
Hanna has been working to foster an economy grounded in place-based and regenerative business ownership since 2013 by promoting local business ownership, social equity, and environmental stewardship through education, support, and collaboration. She is passionate about advocating for her neighborhood on Grand Rapid's south side. Since its founding in 2003 as an informal group of local businesses led by Grand Rapids entrepreneur Guy Bazzani, Local First has since grown to represent nearly 600 locally owned businesses.
Moderator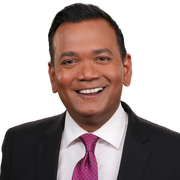 Roop Raj, 5 p.m. anchor Fox 2 News
Roop's career started at age 14 when he produced and hosted his own television program in Troy. In his first two years at Michigan State University, he was on the air at the CBS & ABC stations in Lansing. Since then, he's been an anchor in Flint and spent seven years at NBC in New Orleans before joining Fox 2 Detroit in 2009.
About the Sustainable Business Network of Detroit: In 2020, the Fred A. and Barbara M. Erb Family Foundation conducted an interview-based study to assess the status of sustainable business efforts in Southeast Michigan. The study revealed that while many local businesses have activated sustainability initiatives, there is an urgent need for collaboration. With global climate change accelerating and equity declining among marginalized populations, the Erb Family Foundation assembled a coordinating team of leaders to join it as partners in a network: the Erb Institute at the University of Michigan, Southeast Michigan Sustainable Business Forum (SMSBF), TechTown Detroit, Wayne State University, and Inforum. The group's goal is to create a sustainable business ecosystem through a network serving as a hub for idea sharing, programming, content, mentoring, and other activities to advance and accelerate the systemic adoption of sustainable business practices. Questions about the network? Click here or visit sbndetroit.net. Click here to watch a video about SBN Detroit.
EVENT DETAILS
Date:
Time: 3-4 p.m .
Location: Virtual (link will be sent 24 hours before event)
Cost: Free, but registration required.
Questions about the event content? Contact Inforum Vice President Cindy Goodaker at cgoodaker@inforummichigan.org.
Questions about event details/logistics? Contact Anna Grace, Inforum member experience and event manager, at agrace@inforummichigan.org.
Partners of the Sustainable Business Network of Detroit:
Not a member? Join Inforum today!
Inforum combines strategic connections, proven professional development programs, a respected forum for new ideas, and original research to accelerate careers for women and boost talent initiatives for companies.
Privacy Policy
|
Bylaws
Southeast Michigan
400 Renaissance Center, Suite 2155
Detroit, Michigan 48243
Phone 313.567.0232
Thank you to General Motors Co. for the generous gift of office space.
West Michigan
940 Monroe Ave. NW, Suite G-158
Grand Rapids, Michigan 49503
Phone 616.588.9400