SE Lady Bosses Affinity Group (Virtual)
12/01/2021 10:30 AM - 12:00 PM ET
Category
Affinity Group
Admission
Location
Virtual link will be sent to those who register
United States of America

Description
Please join Inforum's Lady Bosses Affinity Group for our 2nd Annual Virtual Vendor Showcase
Successful Lady Bosses are typically known for demonstrating savvy, strength, and spirit. But… we also demonstrate other equally powerful personality traits, such as Sophistication, Style, and Sensuality! This (no-cost) special event features a panel discussion with three, innovative women business owners who will inspire us and offer "special promotions" designed just for us.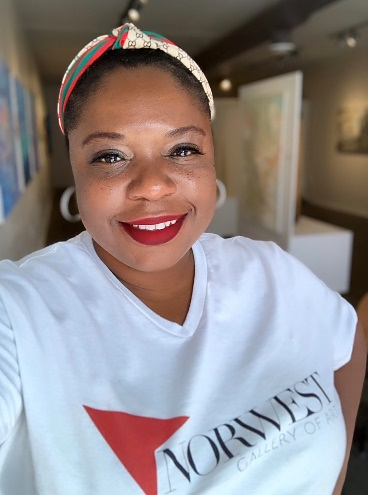 SOPHISTICATION
Asia Hamilton, founder & director of Detroit's Norwest Gallery of Art
In 2018, Asia Hamilton opened the Norwest Gallery of Art, a community-based contemporary museum showcasing art from the African Diaspora. The gallery, which sits in the heart of Detroit's Grandmont Rosedale neighborhood, helped transform the area into an international hub for contemporary art. Asia is also an accomplished photographer and founder of Photo Sensei Photography Tours and Workshops. She is the winner of the 2018 Knight Arts Challenge and serves on the City of Detroit's Entertainment Commission for District 1.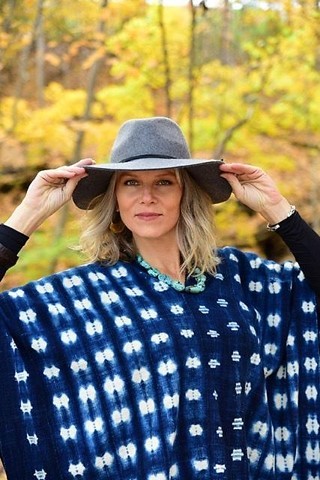 STYLE
Asia Sikkila, owner of Awanya - Textiles, Couture & Home Decor
As a self-taught designer and artist, Asia Sikkila has a passion for traditional crafts and natural textiles. Asia founded Awanya after traveling to West Africa over 20 years ago, when she formed a collaboration with amazing artisans. Much of the fabric Awanya uses today is Bogolan, or "mudcloth," sourced directly from Mali. Mudcloth is a hand-woven local cotton cloth with hand painted designs from natural plant and mud dyes. Each statement piece is unique due to the hand dying process of the fabrics. By wearing an Awanya garment or bringing a decorative piece into your home, it is Asia's intention to inspire a sense of connection and empowerment.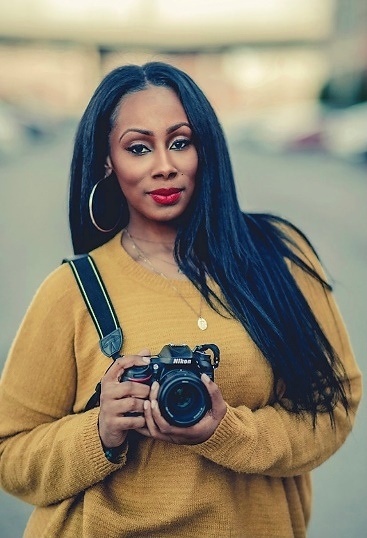 SENSUALITY
Bryana Williams, owner & photogrpaher at B. More You Boudoir Photography
Bryana "Bre" Williams is a Detroit-based photographer specializing in Boudoir, which is French for a private room or bedroom. This art therapy form refers to a style in which women pose either partially clothed or wearing lingerie. Bre is passionate about women rising to their full potential by tapping into their God-given feminine power. She believes we live in an era when body confidence is rising, and the time has come to celebrate freedom and deny objectification. Bre is well known for celebrating women of all shapes, sizes, and shades through her art photography and curating extraordinarily beautiful and inspiring experiences for each of her clients.
This is a great opportunity to engage in personal & professional growth, network, and shop for the holidays all at once!
The purpose of the Lady Bosses is to provide educational programming (speakers, workshops), support, inspiration, accountability to and from other Inforum business owners or prospective owners. While much of the Inforum membership is in the corporate world, Lady Bosses Affinity Group is designed to meet the unique needs of business owners. It can also become a catalyst to encourage women to start or purchase their own businesses. The group also can provide and gain synergy from Inforum's inGAGE strategy.
First Wednesday of the month, 10:30 a.m. – noon
The link to the meeting will be sent to you 24 hours in advance.
Group Leadership
Carol C. Ward, (248) 590-7190, cward@frannet.com
Michelle Cantor, (248) 705-9008, michelle@volarconsulting.com
Joscelyn A. Davis, (248) 860-8858, joscelyn@jadestrategies.com
Inforum combines strategic connections, proven professional development programs, a respected forum for new ideas, and original research to accelerate careers for women and boost talent initiatives for companies.
Privacy Policy
|
Bylaws
Southeast Michigan
400 Renaissance Center, Suite 2155
Detroit, Michigan 48243
Phone 313.567.0232
Thank you to General Motors Co. for the generous gift of office space.
West Michigan
940 Monroe Ave. NW, Suite G-158
Grand Rapids, Michigan 49503
Phone 616.588.9400