WM Women's Leadership Report
02/03/2022 07:30 AM - 09:30 AM ET
Category
Inforum Event
Admission
$20.00 - Virtual Nonmember Ticket
$45.00 - Non-Member/Guest Ticket
$500.00 - Table Sponsor
Location
Watermark Country Club
1600 Galbraith Ave SE
Grand Rapids, MI 49546
United States of America

Description
Get a First-Hand Look at the Landscape of Women Leaders in Michigan Public Companies
February 3
Inforum's upcoming breakfast to release our biennial examination of women's leadership progress in Michigan public companies will feature a panel of West Michigan leaders who will share what they've learned about the challenges and opportunities for women at the highest ranks of corporate leadership.
Since 2003, Inforum has been measuring the presence of women leaders at Michigan public companies and releasing the results in the Michigan Women's Leadership Report. The 2022 report, conducted in collaboration with Wayne State University's Mike Ilitch School of Business, will highlight how Michigan-headquartered companies compare to national trends.
Join us at this informative event to learn the most up-to-date trends in corporate leadership and hear the insights of women directors on local public companies.
Speakers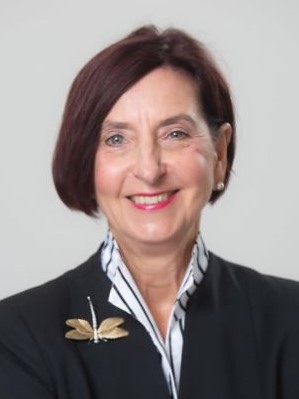 Birgit Klohs
Macatawa Bank corporate director
Birgit Klohs is the retired executive director of The Right Place Inc., the regional economic development organization. In addition to serving on the Macatawa Bank board, she serves on the boards of several local and state organizations and businesses, and in 2014, Gov. Snyder appointed her to the International Authority Board, a joint authority between Michigan and Canada for the construction of the Gordie Howe International Bridge. Read more click here.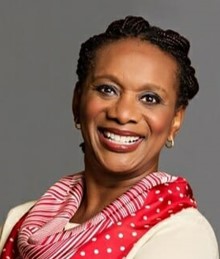 Candace Matthews
MiillerKnoll corporate director
Candace Matthews was appointed to the MillerKnoll board of directors in 2020. She recently retired as the chief reputation officer of Amway, and also held roles as regional president of the Americas and chief marketing officer. Previously, she was president of SoftSheen-Carson, a consumer products division of L'Oreal USA, and held marketing leadership positions at Coca-Cola, CIBA Vision (Novartis), Bausch + Lomb, Procter & Gamble, and General Mills.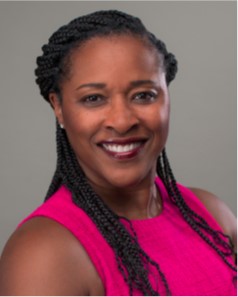 Shoran Reid Williams
Senior counsel, Miller Johnson Attorneys
Shoran Reid Williams' litigation experience spans more than 27 years and ranges from in-house counsel at a Fortune 500 company to law firm practices in Michigan and Georgia. She also has spent several years as an adjunct law professor, author, and small business owner. She is chair of Miller Johnson's cannabis practice. She serves on the boards of Cherry Health and Mercantile Bank.
Moderator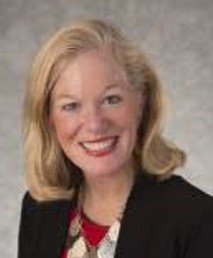 Shelley Irwin
WGVU host
Shelley Irwin is the host and producer for the WGVU Morning Show, a news magazine talk-show format on the local NPR affiliate Monday through Friday. She also hosts several public affairs programs on the TV side, including Family Health Matters and Kalamazoo Lively Arts. She has won many professional and community awards, including the Rotary of Grand Rapids' Service Above Self award, given in recognition of Frederik Meijer, whose humanitarian acts of selfless service made an enduring difference in the lives of others. Read more click here.
EVENT DETAILS
Proof of vaccination or negative PCR test taken within 72 hours of the event is required. Inforum will be sending communication to those who register about CrowdPass.
Date: Thursday, February 3, 2022
Time: 7:30 - 9:30 a.m.
Place: Watermark Country Club, 1600 Galbraith Ave SE
Tickets for In Person Event: $35, Inforum member; $45, guests (nonmembers).
Table (of 8) sponsorships: $500.
Tickets for Virtual Event: $15, Inforum member; $20, guests (nonmembers).
Corporate Investor Gratis Tickets: Up to three may be use. Please contact Inforum to reserve these tickets.
Breakfast will be served.
Printing sponsored by:
Additional sponsorship opportunities available. Contact Becky Puckett-Wood bpuckett-wood@inforummichigan.org
Inforum combines strategic connections, proven professional development programs, a respected forum for new ideas, and original research to accelerate careers for women and boost talent initiatives for companies.
Privacy Policy
|
Bylaws
Southeast Michigan
400 Renaissance Center, Suite 2155
Detroit, Michigan 48243
Phone 313.567.0232
Thank you to General Motors Co. for the generous gift of office space.
West Michigan
940 Monroe Ave. NW, Suite G-158
Grand Rapids, Michigan 49503
Phone 616.588.9400