Virtual Lab: Emotional Intelligence: Harnessing your Personal Power
04/27/2023 08:00 AM - 09:30 AM ET
Category
Virtual Lab
Admission
Location
Virtual link 24 hours prior to event
United States of America

Description
Emotional Intelligence: Harnessing your Personal Power
Emotional Intelligence is four times more important in determining the success of an individual than how intellectually smart they are. This workshop will focus on the four quadrants of emotional intelligence, (self-awareness, self-management, social awareness, relationship management) but will specifically highlight self-awareness in which personal power is one of the competencies.

In this lab, you will:
-Learn about the pitfalls of not recognizing, owning, and using your personal power which sometimes results in you falling into the victim loop

-Discover how the relationship with oneself is the foundation upon which understanding and harnessing our personal power stands upon

-Create a formula that will help you understand how to harness your personal power and use it to elevate your success
Tickets:
$45 Inforum members
$60 Inforum guests (non-members)
Thank you to our facilitator: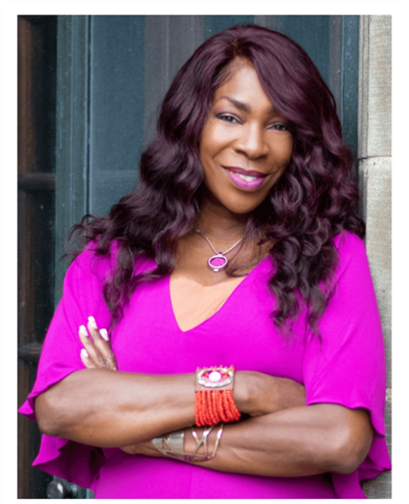 Cathy Mott
is an author, executive coach, keynote speaker, facilitator, trainer, and the CEO of CWC Leadership Development, LLC. She has worked closely with C-Suite and senior leaders for more than 25 years. Her insight, training, and intrinsic talent for helping others discover their natural gifts and talents often results in authentic leadership, growth, and resilience.
As a certified Social & Emotional Intelligence Coach, Cathy has distinguished herself by her ability to create a place of safety for her readers and clients to explore and define their identity as a leader as they walk through the four quadrants of Emotional Intelligence. Cathy has coached hundreds of executives and has trained thousands on a Emotional Intelligence by creating memorable learning experiences that evoke a desire for behavioral change. She prides herself on creating a judgment free zone that is anchored in respect where individuals can speak their truth for the benefit of understanding the human experience.
About Inforum Virtual Labs
Inforum Virtual Labs are online, interactive and skills-based events that bring real-world perspective from a practitioner with deep expertise in a particular field or subject. The labs are designed with top-notch instruction, and selected to complement leadership development at different stages of careers. Participants will walk away with new information and a concrete personal action plan that carries the learning into workplace practice.
Inforum combines strategic connections, proven professional development programs, a respected forum for new ideas, and original research to accelerate careers for women and boost talent initiatives for companies.
Privacy Policy
|
Bylaws
Southeast Michigan
400 Renaissance Center, Suite 2155
Detroit, Michigan 48243
Phone 313.567.0232
Thank you to General Motors Co. for the generous gift of office space.
West Michigan
940 Monroe Ave. NW, Suite G-158
Grand Rapids, Michigan 49503
Phone 616.588.9400